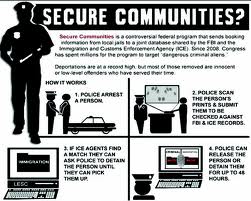 A controversial program that lets U.S. immigration officials check the citizenship status of people who have been arrested is being expanded to include Baltimore despite objections from Mayor Stephanie Rawlings-Blake and immigrant advocates.
The Secure Communities program, which began in 2008 and is being phased in nationwide, lets federal immigration officials review fingerprints collected when people are booked. The review will start in Baltimore and Montgomery County on Wednesday, according to a Department of Homeland Security letter obtained by The Baltimore Sun.
To read more about the Secure Communities Program and its expected effects in the city of Baltimore, please click here.