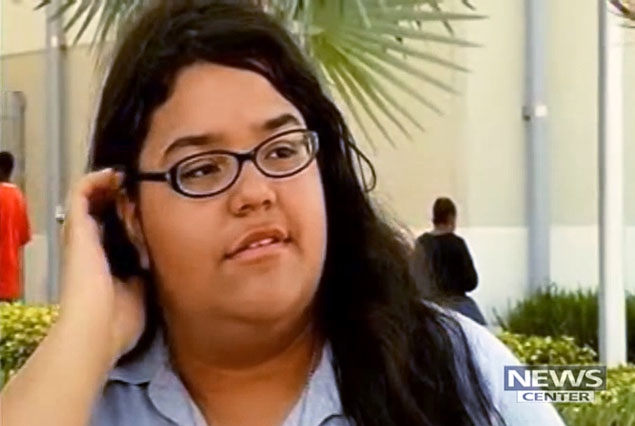 Daniela Pelaez is seen above in an undated video still.
All information below courtesy of the Miami Herald.
WASHINGTON — Daniela Pelaez, the North Miami Senior High School valedictorian threatened with deportation and the new poster teen of the DREAM Act movement, is in Washington, D.C. this week.
She'll be meeting with U.S. Rep. Frederica Wilson, D-Miami, and Sen. Marco Rubio, R-Fla. Rubio's office invited her to Washington last week. Pelaez is scheduled to appear at a news conference at 1:30 p.m. Tuesday with Nelson and Wilson.
Pelaez learned Tuesday that she'll be able to stay in the United States for two more years without fear of deportation. The news came just days after a massive rally at her school propelled her case to the national stage.
The question remains: What does Pelaez's case mean for the DREAM Act? And will lawmakers such as Rubio, who've called for Republicans to moderate their language on immigration policy, change their minds about it?
Her lawyer said both Pelaez and her sister, Dayana, were given a deferred action for two years, meaning federal immigration authorities will not carry out any deportation order during that time.
Read more here…
===
Are you a student in a similar situation? Please have your parent or guardian contact Mr. Ed Swaray today for information on what can be done for you, before a deportation order is carried out.