There is a hearing scheduled on April 17, 2015 on the appeal of the temporary injunction on the enforcement of President Obama's deferred action that was announced on November 20, 2014.  The injunction was issued by US District court Judge Andrew Hanen in Brownsville, Texas.
Judge Hanen had issued the injunction at the request of the coalition of 26 states led by Texas.  The states had asked for the injunction because they argued that the enforcement of DACA and DAPA will inflict irreversible economic harm on them.  They also argued that Obama had  exceeded his executive authority in granting the relief, and that his executive order, under which the relief was granted to illegal immigrants, violated the Administrative Procedure Act, the Separation of Powers and the Immigration and Nationality Act.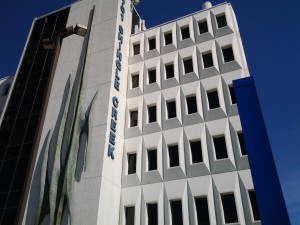 Swaray Law Office in Brooklyn Center, Minnesota
The motion to lift the injunction was filed in the early part of March, 2015 with the 5th Circuit court in New Orleans in Louisiana.
If the Government succeeds in lifting the injunction, about five million undocumented immigrants may apply and get relief from deportation, and also be able to apply for and get certain basic benefits and necessities.  Their open unrestricted activities is expected to immensely benefit the US economy in the various states.
Please stay tuned!
This blog is by an attorney at Swaray Law Office in Brooklyn Center, Minnesota.  Brooklyn Center is contiguous to Minneapolis and other cities, such as Brooklyn Park, Crystal, Maple Grove, Champlin, Blaine and Robbinsdale.