$100,000 Collective Settlement from Personal Injury Cases
Mr. Amadu Edward Swaray has collectively settled several personal injury cases worth over $100,000. Some of the cases he has settled include car accidents where clients have incurred severe injuries costing them time away from work, physical and mental anguish, slip and fall accidents at places of employment, supermarkets and residential properties. Mr. Swaray fights diligently for his clients to ensure that they are fully compensated for their misfortune.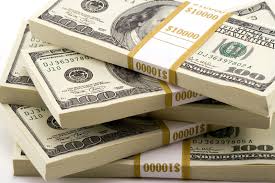 Major Victories with Challenging Citizenship Cases
Mr. Swaray has assisted several clients in attaining United States citizenship. However, some of the cases are tougher than the others. For example, we provided legal services to a client over 70 years old who had applied for citizenship. Mr. Swaray used the disability exception under citizenship immigration law to build a strong case for her and the client's application was approved and she became a U.S. citizen.
Another notable case was one where the client was in removal proceedings after he initiated a citizenship application. He had a pending unscheduled court date but through effective and efficient defense, Mr. Swaray not only managed to have the removal proceedings dismissed, but also got approval for the client's citizenship application.
A critical case where Mr. Swaray was also triumphant was where he convinced the Citizenship and Immigration Services to approve a citizenship application for a client who hails from a sensitive area of the world that is usually suspected by the United States for terroristic activities.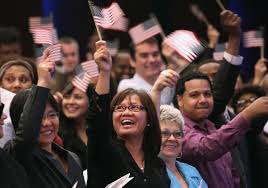 Successful Permanent Residence Applications
Throughout his 14 years of experience, Mr. Swaray has seen his clients through some of the toughest odds to see them through the grueling Green Card application process. Many clients who have been successful in obtaining Green Cards have been without status and in deportation proceedings. These clients have all managed to successfully obtain permanent residence, gain lawful employment and contribute to society as legal residents of the United States with the skillful expertise of Mr. Swaray.
Successful Extension of Prima Facie Determination
Mr. Swaray managed to successfully apply for an Extension of Prima Facie Evidence on a client's VAWA application. The client had not yet received a decision on their I-360 Petition for Amerasian, Widow(er) or Special Immigrant Application and his Prima Facie Determination was about to expire. By presenting strong evidence, Mr. Swaray got the client an extension giving the client an opportunity to proceed to the next phase of his application.
Breach of Contract Case
Mr. Swaray worked with a client who was fighting a Breach of Contract case against Hennepin County, Minnesota, USA. The client filed a summons and complaint against Hennepin County alleging breach of contract in relation to a contract for leased premises. During the case, Hennepin County requested a Motion to Stay Discovery which was denied giving our client the opportunity to proceed to the next phase of the case.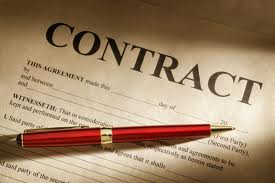 Swaray's Success with Family Law Cases
Mr. Swaray has had major success in several family law cases ranging from divorce settlements, spousal maintenance, child custody hearings, paternity suits and child support. Mr. Swaray saved a client over $100,000 in spousal maintenance; he saved another client over 60% in child support and has gained success in a countless number of divorce cases.