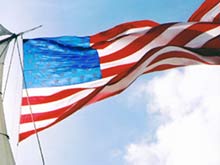 The H-1B is one of the most used employment visas in the United States. Big and small companies, including banks, manufacturing, medical, educational institutions, and the like, have frequently used it to obtain visa statuses for qualified and experienced employees from overseas countries or here in the US, but happen to be non-citizens or non-permanent residents.
To be eligible, the position to be occupied must be a specialty occupation, and the potential beneficiary must have the required qualifications. To be a specialty occupation, the position should require a theoretical and practical application of a body of specialized knowledge, and the potential employee must have attained, as a minimum, a bachelors or higher degree (or its foreign equivalent) in the field.
The position must satisfy one of the following two factors:
1. A bachelors or higher degree or its equivalent; or
2. The industry, for example engineering, medicine etc, commonly requires a degree for the position. An employer may also attempt to show that the duties of the position are so complex and unique that only an individual with a degree can perform them.
See, 8 CFR, Section 214.2(h) (4) (iii) (A); Tapis v. INS, 94 Federal Supplement 2d 175 (D. Mass 2000)
In addition, the potential employee must be qualified to perform services in the specialty occupation. To be qualified, the employee must meet one of the following requirements:
a. Have a bachelor's or higher degree that the specialty occupation requires from an accredited college or university; or
b. Have a foreign degree that is equivalent to a US bachelors or higher degree from an accredited college or university; or
c. Have an unrestricted state license, registration or certification, which authorizes her to fully participate in the specialty occupation and be immediately engaged in that profession in the state of intended employment; or
d. Have an education, specialized training, and or progressively responsible experience equivalent to the completion of a US bachelors degree in the specialty occupation.
See, Shanti v. Reno, 36 F. Supplement 2d 1154 (D. Minn. 1999).
When these two requirements are met, the United States based employer (petitioner) can file a Labor Condition Application (LCA) with the Department of Labor (DOL) When it is approved, the employer then files a Form I 129 Petition for a Nonimmigrant Worker together with the approved LCA and supporting documents with the Department of Homeland Security (DHS). If the DHS approves the application, the issued visa is initially for three years, which can be extended for an additional three years since its full life span is six years.
Examples of professions that may qualify for a specialty occupation position are law, medicine, dentistry, accounting, acupuncture, chiropractic, computer programming, dieticians, electronics, fashion designing, complex general managerial work, graphic designing, interior designing, nursing, journalism, library science, medical technology, ministers, orthopedists, pharmacists, social workers, technical publications, writers, vocational counselors, etc.
H-1B visas for fiscal year 2004, with a quota of 65,000 available visas, have reached its cap, and applications for this fiscal year are no longer being processed. However, prepared applications can be re-submitted for fiscal year 2005 beginning April 1, 2004.
This article is not intended to be legal advice. If you need legal advice, contact, The Law Offices of Swaray and Associates, which specializes, among others, in processing H-1Bs for companies and individuals. If you are interested in benefiting from our services, call us at 612-481-1865. An immigration attorney should be available to assist you.